Eukanuba vs Pro Plan: Brief Pet Food Comparison
Currently, there are more than 600+ pet food brands in the US market. In this post, we will compare two of the biggest brands to date: Eukanuba vs Pro Plan.
Both these brands have a wide variety of pet food formulas to choose from. As a pet owner for decades, I have purchased from many brands in the past, including these two.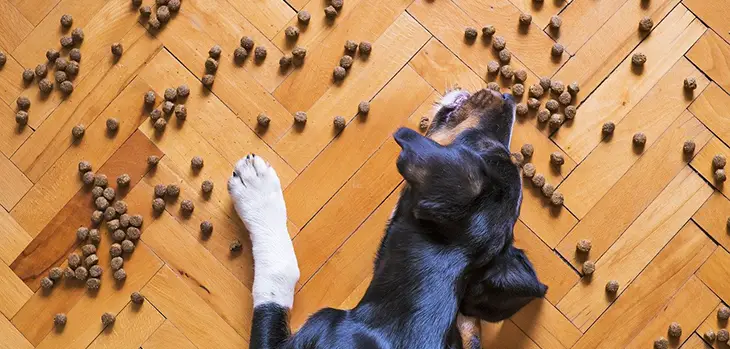 Pro Plan and Eukanuba are two of the most common pet food brands I usually come across. And if you're torn about which of the two you should purchase, this guide is for you.
About the Eukanuba brand
Eukanuba is a popular pet food brand. They focus on producing quality dog food products with specialized nutrition for active lifestyles. It was founded in 1969 and continues to provide quality pet products to date.
Moreover, Eukanuba is founded by Paul Iams, the same person behind another pet brand, Iams. Currently, it's owned by Mars Petcare which also owns brands such as Whiskas, Pedigree, Royal Canin, AniCura, and dozens more.
Eukanuba is respected as one of the major pet food brands in the market. They have dozens of formulations that suit a variety of breeds and diet needs.
About the Purina Pro Plan brand
Pro Plan is a pet brand of the widely popular Purina company. It traces its roots in 1894 when Robinson-Danforth was founded as the first-ever company to produce balanced food products for animals.
In 1926, the Purina brand started delving into pet nutrition. It's also the time when the Purina Dog Chow was launched, making it the first ever dry dog food product in the entire world.
Fast forward to the 1980s, the Purina Pro Plan was launched to expand its marketing in Latin America. From then on, it started opening markets in various countries, including the United States.
In 2001, Ralston Purina was solely bought by Nestlé, who also have pet brands like ALPO, FEAST, FRISKIES, and MIGHTY DOG under its wings.
Eukanuba vs Purina Pro Plan comparison
Both Eukanuba and Purina Pro Plan have been considered leaders in pet nutrition. Still, they have major differences in terms of formulations, ingredients, nutritional value, and more.
Below is our quick analysis and comparison of the two brands:
1. Available food types
Eukanuba is more focused on producing quality dog food products while Pro Plan has more variety for both pets.
Specifically, Eukanuba formulates dog food made for active breeds. They have the Activ Advantage formula across breed sizes, which promotes optimal muscle growth.
On the other hand, Pro Plan is not one to be outperformed. They also have the Performance 30/20 formula for active dogs.
Both brands have high-protein options for all ages. However, it's quite noticeable that Eukanuba doesn't have many offerings for cats, which can be a downer for a lot of pet owners.
2. Ingredients
In terms of ingredients, both brands have a wide range of offers. The right choice depends on whatever your dog needs.
When it comes to protein sources, Purina Pro Plan uses ingredients such as cod, chicken, turkey, quail, salmon, and duck.
On the other hand, Eukanuba products are often formulated with either chicken or lamb (sometimes both). They are quite limited when it comes to variety, which can be an issue for canines who have allergies to poultry.
Nevertheless, lamb remains a good source of protein, but it would be a big plus if Eukanuba can offer more variety.
Take note that both brands use controversial ingredients. These include loads of grains, including corn, corn meal, meat by-product, and powdered cellulose.
Overall, these are not total evils, but some food formulas from the two brands tend to have too many of these ingredients.
For example, the Eukanuba Adult Small Bites have chicken as its first ingredient. It's followed by chicken by-products and corn.
Meanwhile, the Purina Pro Plan Puppy Large Breed Dry Food is also made of chicken. However, the start of the list also includes corn, gluten meal, and more corn.
Again, it depends on your dog's dietary needs. Grains are not totally bad for dogs; it just happens that some have a higher sensitivity to specific ingredients.
3. Nutritional analysis
If you're looking for high-protein diets for your dog, both these brands are good options. Still, Purina Pro Plan formulas tend to have a slightly higher protein level.
This applies to both the wet and dry food options from the brand. Also, Purina has a tad higher fat content, though Eukanuba excels a bit on the fiber level.
In general, both Eukanuba and Pro Plan have formulas containing glucosamine and chondroitin. These are crucial for pets' joint health.
The two formulas we mentioned earlier also contain EPA and DHA necessary for brain development among puppies.
Overall, both these brands have a variety of formulas for different dietary needs. You should add them to your shortlist of products if you're still scouting the best one for your pet.
4. Safety recalls and product safety
Every established pet food product has at least one recall history. It's a common and responsible practice whenever a batch of pet food gets compromised.
Below is a list of the latest recalls posted for Eukanuba and Pro Plan:
EUKANUBA
August 2013
During this time, an FDA report recalled multiple batches of Eukanuba dry dog food products due to potential salmonella contamination.
July 2010
The 2010 recall is due to potential salmonella contamination for three batches of Eukanuba dry dog food products.
March 2007
In 2007, Eukanuba canned and wet pouch food products are recalled due to melamine contamination.
PURINA PRO PLAN
July 2021
Recently, a batch of 3-oz. Pro Plan Complete Essentials Tuna Entrée Wet Cat Food was recalled due to the possibility of plastic pieces contamination.
March 2016
The company recalled the Pro Plan Savory Meals due to insufficient vitamins and minerals.
August 2013
Purina Pro Plan was affected by the large-scale pet food recall back in 2013, which also included Eukanuba products.
May 2012
A batch of cat food was recalled due to potentially low thiamine levels.
July 2011
The Purina ONE Vibrant Maturity Cat Food was recalled due to potential salmonella contamination.
June 2011
The Purina Cat Chow Naturals was recalled due to potential salmonella contamination.
5. Price range
In terms of pricing, Eukanuba tends to be in the upper range by a couple of dollars. Still, the price is worth the splurge considering the top-notch quality of their products.
Nevertheless, I won't consider Purina Pro Plan as dirt cheap either. It's still on a premium pricing level compared to more affordable brands. But then again, it's an established company with a wide variety of formulations.
Overall, pricing is always one of my least priorities when it comes to shopping for pet food products. The quality of ingredients and formulations are always my top considerations.
Which one is the best pet food brand?
Both Eukanuba and Pro Plan offer quality pet food products. However, if you're looking for an athletic dog's diet, I highly recommend that you consider Eukanuba first.
Meanwhile, those who want more options for any breed might find Pro Plan a more attractive option.
Aside from that, Eukanuba has a fairly limited variety for cats. So if you're a feline owner like me, Purina Pro Plan would prove to be a better pick between the two.
Conclusion
Choosing our pets' food is an important process to ensure their health. We have to be meticulous to find the best set of ingredients and formulations that match their needs.
As a long-time dog and cat owner, I have seen a handful of brands in the past years. Some of them are worth the money while others don't live up to the hype.
I can say that Eukanuba and Pro Plan are two of the brands that truly stand out from my options. Feel free to try several brands and products until you find one that works best for your pet's health and appetite.
Written By