Best Dog Food For Pyoderma – Top 5 Tried and Tested Options!
Pyoderma or impetigo in dogs is often triggered by bacterial infection, but diet can also be a contributing factor. This is why dog owners should serve only the best dog food for pyoderma to help prevent the skin condition from getting worse.
This way, your dog will receive proper diagnosis and treatment. Also, the veterinarian will recommend the best food to give your dog, which can help in the treatment process.
Below, I reviewed 5 of the tried and tested food options for canines suffering from pyoderma. I also discussed the condition more, so you will have a better understanding of what your pet is going through.
Just remember that these are only my recommendations as a long-time dog owner. It's still important to consult your dog's veterinarian before shifting your pet into a new diet plan.
What is pyoderma?
Pyoderma is also called impetigo in canines and is most common among puppies. It's a skin condition that causes inflammation, infection and even cancer in some dogs.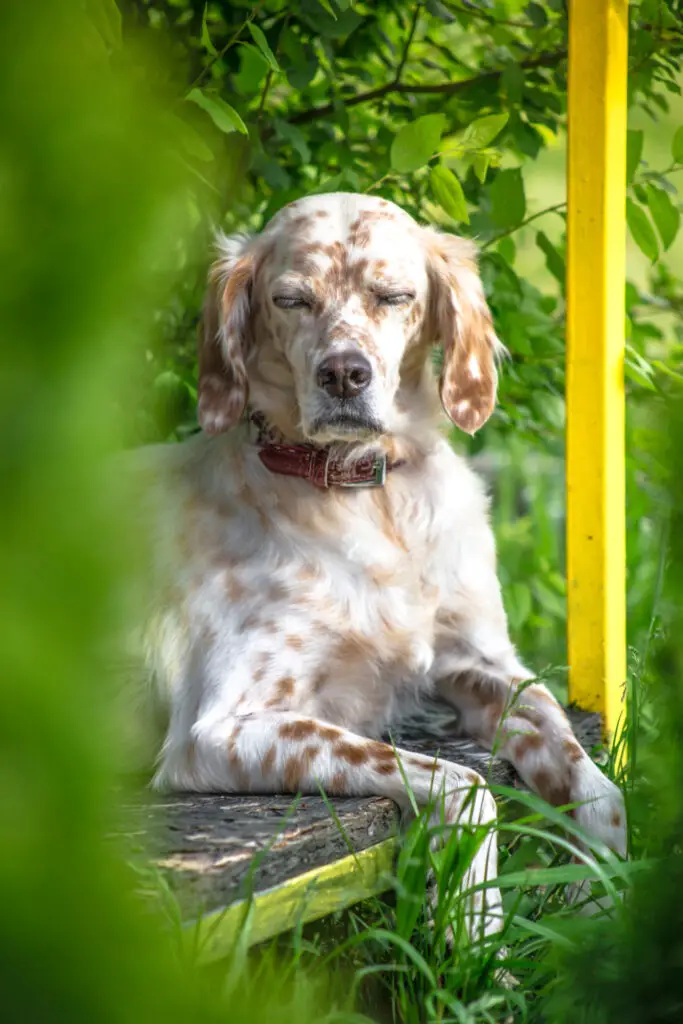 Most of the time, pyoderma is a secondary condition brought by allergic dermatitis. It can be due to contact dermatitis or allergic reactions triggered by food sensitivities.
Also, changes in the skin's blood flow, immune system, and hormones all contribute to the occurrence of pyoderma in canines.
To diagnose the real cause behind your dog's pyoderma, the vet will have to run several tests. This may or may not include blood culture, endocrine test, and skin biopsy.
Once the vet confirmed that your dog is suffering from pyoderma, a treatment plan will be rolled out. This usually involves the prescription of antibiotics and topical solutions.
Also, the vet may recommend a change in your pet's diet, especially if pyoderma is triggered by allergies. In that case, you can discuss the following options with your dog's vet to ensure that it's the safest pic.
5 Best Dog Food To Help With Pyoderma
For dogs suffering from pyoderma, I highly recommend the Hill's Science Prescription Adult Skin/Food Sensitivities Diet. This dog food is formulated with hydrolyzed animal protein as well as a single carb source to limit possible irritations.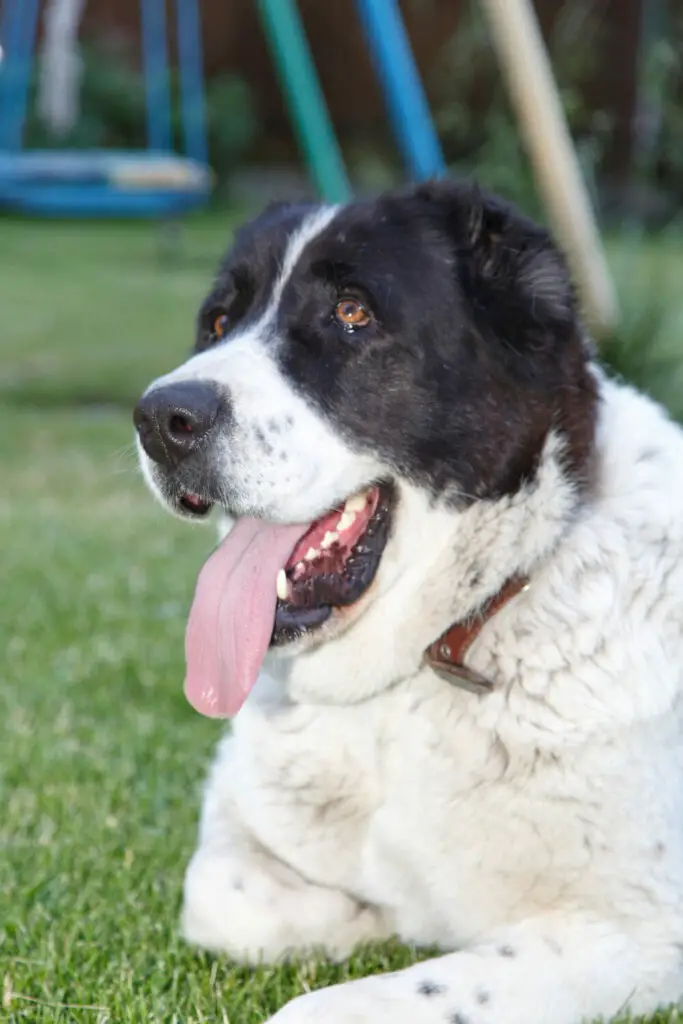 Take note that hydrolyzed protein is already broken down into tiny particles, so it's easier for the canine to absorb. Also, the protein particles are so little that the immune system can no longer react to them.
While this dog food is quite on the expensive side, it's well worth the splurge if you want to help your dog recover from pyoderma.
Aside from that, this Hill's Science formula is clinically tested to aid with skin problems, especially those triggered by food reactions.
For an added skin health boost, this dog food has antioxidants to support immunity and fatty acids to strengthen the skin barrier.
Overall, Hill's Science promises visible improvement on your dog's skin within 30 days. If paired with the necessary treatments, this diet will be pivotal in the recovery of your dog from pyoderma.
Even after your dog recovered from pyoderma, this dog food will be a good preventive diet. It's also helpful for other skin problems and dogs dealing with food intolerances or allergies.
The bonus part here is the flavorful chicken ingredient that will make the food appealing even for picky eaters.
Pros
Made with hydrolyzed protein
Packed with antioxidants and fatty acids for skin health
Visible skin results within 30 days
Clinically tested and vet-approved
Infused with natural fiber to aid with digestion
Made with real chicken
Cons
It's a bit pricey but worth the splurge.
The kibble pieces are a bit too small for large dogs.
This specific formula is quite hard to find in physical stores.
Another pyoderma-friendly diet I recommend is the Blue Buffalo Natural HF Dry Dog Food. First, this is made with hydrolyzed salmon, which gives the best of both worlds: easy to digest and irresistible to the taste.
This dog food is designed to help with a dog's skin health. Proof of this is the rich Omega-3 fatty acids content as well as key antioxidants added to the mix.
Aside from that, this dog food is grain-free, which makes it easier to digest. It's also a safer choice for canines with allergy-triggered pyoderma.
This diet is free from corn, wheat, chicken by-product, and artificial preservatives. It's also enhanced with vitamins and minerals for the best nourishment.
I also like that this diet is formulated with probiotics. These are good bacteria that aid with a canine's digestion, especially for those with food allergies and inflammatory bowel disorder.
For those who are concerned about kibble size, this one is in the medium range – not too small but not too big. It's easy to chew for almost every breed.
However, the Blue Buffalo Natural HF Dry Dog Food requires a veterinary prescription. You should consult your dog's vet and seek a prescription before you can purchase this dog food.
Pros
A grain-free formula for sensitive stomachs
No chicken by-product
Packed with probiotics
The protein content is hydrolyzed.
Appetizing natural flavor for picky eaters
Medium kibble size
Cons
Some pet owners report that their dogs become gassy under this diet.
Another Hill's Science diet I recommend is the Derm Defense Dry Dog Food. This veterinary diet is specifically made to help dogs recover from skin problems, including pyoderma.
This dog food is formulated to boost a canine's skin barrier. It will also help in the natural healing of pyoderma, whether it's due to bacterial infection, food allergy, and other reasons.
Moreover, this dog food doesn't have any chicken by-products, so your dog gets the best quality protein in every bite. It's also a good source of Omega fatty acids that are powerful in restoring skin health.
On top of this, Hill's Prescription Derm Defense Dog Food is rich in Vitamin E and antioxidants to further soothe your pet's skin. As a pet nutritionist and vet-formulated dog food, this diet will surely deliver optimal nourishment for your dog's recovery.
Just like the one from Blue Buffalo, the Derm Defense Diet requires a prescription from a veterinarian. This is to ensure that the diet matches your dog's needs.
Pros
Made to help with skin recovery
Formulated by vets and pet nutritionists
Excellent flavor to entice picky eaters
Rich in antioxidants and Vitamin E
A good source of Omega fatty acids.
Cons
The Royal Canin HP Hypoallergenic Dog Food boasts hydrolyzed protein, which makes it easy to digest. It's also infused with chelated minerals that are readily absorbed by the dog's body.
Through this formulation, your pet absorbs the skin-boosting nutrients fast. This helps with pyoderma if paired with the necessary treatments from the vet.
Aside from that, this dog food has Omega-3 fatty acids that boost your pet's skin health. This can help in restoring coat luster and coat strength once your dog recovers from pyoderma.
To make this food more digestible, Royal Canin used rice as a simple source of carbohydrates. Also, all the ingredients support a dog's digestive flora to reduce the risk of allergies or intolerances.
Moreover, this dog food is a good source of Vitamin B12 that boosts a canine's digestion. It's also mixed with taurine for heart health.
If your dog is throwing up with just about any prescription food, this one might be the solution. Make sure that you ask about this specific diet on your next visit to the vet's clinic.
Pros
Made with hydrolyzed protein
Packed with skin-boosting nutrients
Chelated minerals for fast absorption
Easy-to-digest carb source
It's suitable for dogs with sensitive tummies.
Cons
This requires a veterinary prescription.
It contains soy, which can be an issue for other dogs.
The Purina Pro Plan Veterinary Diets Hydrolyzed Dry Dog Food is specifically formulated for easy digestion. It's also rich in nutrients that can aid in your dog's recovery from pyoderma.
Like most pyoderma-friendly diets, this one has hydrolyzed protein, so it's very unlikely to trigger allergies. It also contains a single carb source to make the food easy to digest.
Moreover, your dog will enjoy quality protein, thanks to a combination of soy and chicken ingredients. This Purina Pro Plan dog food also contains chicken liver, which makes it more palatable for picky eaters.
This dog food is quite expensive, but it's worth the splurge if you have a dog suffering from pyoderma. Aside from its good taste, this food is also a good source of Omega fatty acids and minerals that will boost a dog's skin health.
Overall, most dogs can eat this diet without issues. Still, it requires a veterinary prescription to ensure that this is the food your pet needs for its pyoderma recovery.
Pros
Made with hydrolyzed protein
Single carb source for easy digestion
Made for optimal nutrient absorption
Excellent flavor
Suitable for dogs with sensitive digestion
Cons
It's a pricey dog food.
The soy content might be an issue for some dogs.
Can you get pyoderma from your dog?
Most cases of canine pyoderma aren't transferable to humans. However, humans can contract skin irritations from their dog suffering from pyoderma, but not necessarily pyoderma itself.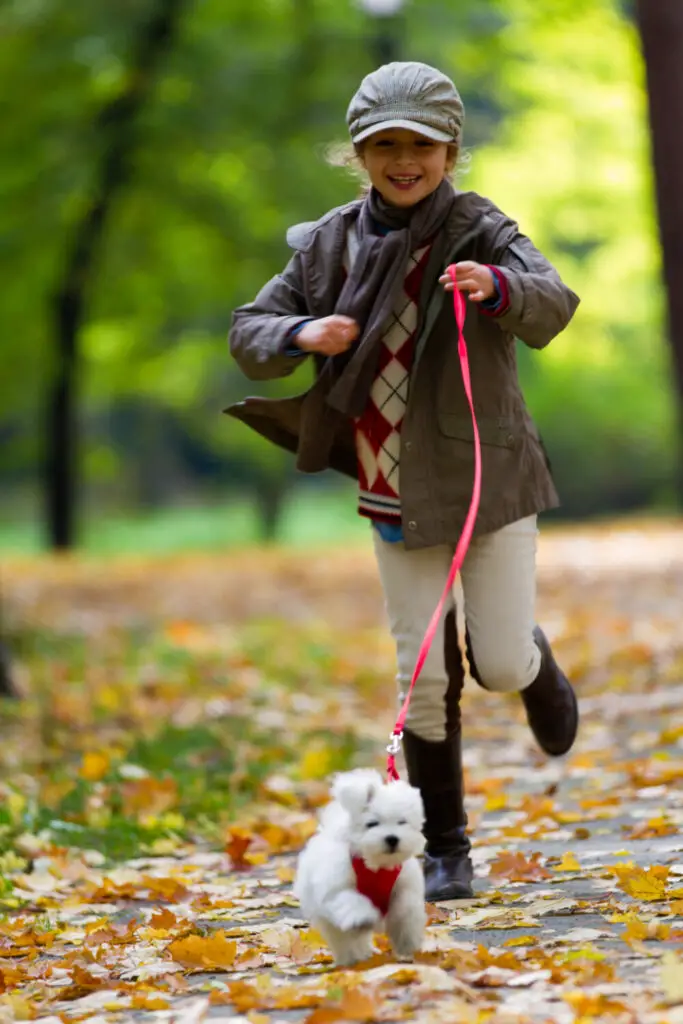 Despite that, a dog with pyoderma remains in need of veterinary care. This is to save the pooch from further irritations and suffering.
How much does it cost to treat pyoderma in dogs?
The cost of treating pyoderma in canines ranges from $200 to $400, depending on the severity. If your dog has a severe case, it may cost up to a thousand dollars.
You also have to factor in the rates of your dog's veterinarian. Aside from that, the included lab tests and exams will inflate the costs even more.
For example, skin cytology costs around $50, blood culture is $150, and general exam fees are usually within $50 to $80. The location and expertise level of the vet will also affect the overall cost of treatment.
How long does pyoderma take to heal?
If given proper veterinary intervention, pyoderma will usually heal within 8 to 12 weeks. However, it can be longer in other dogs, especially those who are already experiencing antibiotic resistance.
Overall, your dog's recovery depends on the care it receives. Aside from the veterinarian, you also play an important part to ensure that your dog won't suffer for too long.
Does pyoderma in dogs go away on its own?
Pyoderma in dogs won't go away on its own. The usual scenario is that the condition will only get worse without proper treatment.
Take note that pyoderma is often triggered by bacterial infections or allergies. If no intervention will be done to nip these triggers in the bud, your pet will continuously suffer.
How often should you bathe a dog with pyoderma?
Dogs with pyoderma may need to be bathed every other day using a medicated shampoo. Of course, this is based on the recommendation of the vet after examining your dog.
Once your dog is cleared of pyoderma, you may need to bathe it with medicated shampoo every two weeks as a preventive measure.
Still, medicated bathing is only one of the ways to treat pyoderma in canines. Diet changes and antibiotics are still necessary for a full recovery.
Conclusion
The best dog food for pyoderma will help provide skin-boosting nutrients to your dog. It will aid in recovery together with the treatment plan of your pet's veterinarian.
Before you switch your pet to a new diet, it's always crucial to consult the vet first. After all, most of the dog food products reviewed above require a prescription.
Written By