When Is National Kitten Day and How to Celebrate It
Aside from your pet's birthday, there's another date you have to save: National Kitten Day.
But when is National Kitten Day, and what purpose does it serve?
Well, animal rights groups and organizations celebrate this day every July 10th to encourage aspiring cat owners to adopt a kitty.
This day is also dedicated to spreading awareness about responsible pet ownership, kitten adoption, and the real score about homeless cats.
Regardless if you already have a grown-up cat, the following are some of the ways you can celebrate the National Kitten Day.
How to celebrate the National Kitten Day
In support of the National Kitten Day, you can do something to improve the lives of kittens in a local animal shelter near you.
Remember that it doesn't always have to be big. A small act of kindness for the little felines will make a big difference.
Here are some of the things you can do:
Volunteer at a local animal shelter
Volunteering on a local animal shelter in your area is one of the best things you can do for National Kitten Day. You should contact the shelter ahead so they can schedule you properly.
Depending on the tasks needed to be done, you'll be responsible for cleaning cages, feed animals, provide companionship to nervous kittens, and so on. Shelters also encourage volunteers to come in so they can socialize the kittens.
Anyway, not all volunteer tasks require contact with the kittens.
You might be assigned to help with local events to spread responsible cat ownership and the likes. Some volunteers could be assigned to make calls for kitten adoptions, post fliers, help with fundraising events, and so on.
All of these efforts will make your National Kitten Day more fruitful. It's a big favor you can do for your kitten, too, as you care for its brothers and sisters on the outside world.
If you don't have the time to volunteer, one impactful step you can take is to donate to a local animal shelter. Depending on what the shelter needs, you can donate money or supplies for the kittens. This is an easy way to celebrate the National Kitten Day even if you are busy at work.
Most of the time, local shelters will appreciate monetary donations so they can pay for veterinarian care and other kitten needs. Anyway, they will also appreciate receiving food and treats.
Be it the National Kitten Day or not, donating is always a great way to help homeless kittens out there.
Consider adopting a rescue kitten!
If you're planning to have another cat, the National Kitten Day must the best time to do so. You can contact your local shelter to inquire about the kittens up for adoption.
Aside from bringing home a furry baby, you are also doing other kittens a favor. The spot your adopted kitten vacates will be opened to another homeless kitten.
During the National Kitten Day, animal rights groups and local shelters promote the 'adopt don't shop' movement. Unlike buying a kitten(please read here What is most expensive cat), adopting is a very noble cause. You will also be showered with lots of love from your new pet.
Giving a homeless kitten a forever home is a selfless way to have a pet. Although you may not get the breed that you like, your kitty will indeed thank you for giving it a chance in life.
Be a foster kitten parent!
If you're not sure if you're ready to adopt, you can start fostering on National Kitten Day.
Unlike adoption, you're only committed to caring for the kitten for a specific timeframe. The shelter will set this up with you. If you think that the kitten is the perfect match for you, you're free to adopt it afterward.
Even if you're not adopting, fostering helps kittens grow in a loving environment far from the cold cages of the shelter.
This will help prepare them for their permanent families since fostered cats are often more sociable and trained.
Fostering will also reduce the workload of local shelters, especially during the kitten season.
Involve family and friends
Another way to celebrate National Kitten Day is to involve your friends and families in the process.
You can bring the entire family to volunteer at a local shelter. As long as your kids are old enough for proper animal handling, the shelter may allow it.
Aside from that, you can start a fundraising drive to buy supplies for the shelter. You can also sell cookies with your kids or host raffles to gather funds to donate in celebration of the National Kitten Day.
Any help will be appreciated as long as it's coordinate with the local shelter you want to assist.
If you're not ready to go out of your way, you can do little things that will help shelters during the National Kitten Day.
You can share fundraising calls as well as adoption appeals online. Who knows, you might chance upon an old friend who's willing to bring home one of the kittens.
You can also create your online banners and post them on different groups. Merely boosting the pages of local shelters and their causes will help a lot for National Kitten Day.
Facts you need to know for National Kitten Day
In the celebration of the National Kitten Day, I deem it essential that we know more about the realities of owning a pet. The following are some of the facts about kittens that you should know: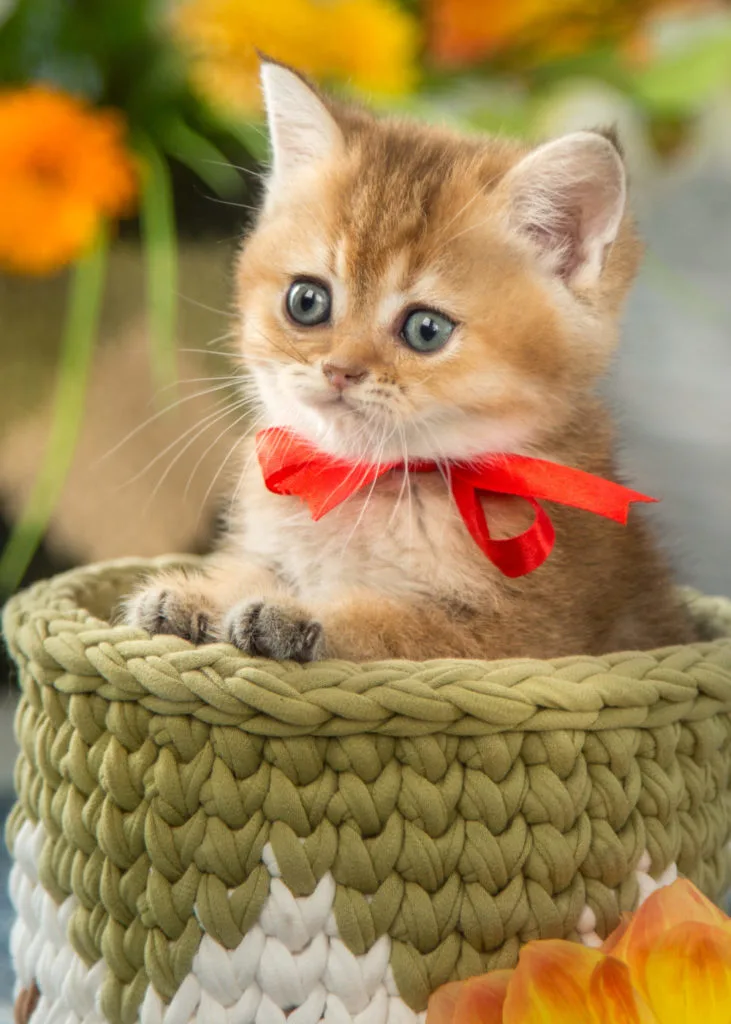 Over 6 million cats and dogs enter shelters in America each year.
70% of cat and kittens on shelters are being euthanized due to lack of interest to adopt
50% of all animals that enter animal shelters in America are cats/kittens
Only 37% of cats that enter shelters are being adopted
Only 5% of lost or stray cats/kittens are being reunited with their owners
There are over 30 to 40 million community cats in the United States.
Only 10% to 12% of people provide food for community cats or friendly strays as what they are called. Please read here: What is a Female Cat Called
Only 2% of community cats are spayed or neutered, which is why there are many stray kittens surrendered to shelters.
While some of these numbers are disheartening, there's something you can do for National Kitten Day. Adopt a kitten, care for community cats or volunteer on a local shelter. These efforts can help save and improve the lives of homeless kittens in your area.
Conclusion
When is National Kitten Day? It's celebrated on July 10th, where you can also give a kitten a forever home through adoption. You can also volunteer, donate, foster, or spread awareness to help homeless kittens.
Written By